Buy with Amazon & support Evergreen Africa at the same time!
We have teamed up with Smile Amazon – the charity arm of one of the largest online shopping platforms in the UK so when you buy online, Smile Amazon will donate a percentage of sales to Evergreen Africa! To date they have donated nearly four million pounds to various charities. With events being curbed due to coronavirus we need to raise funds more than ever to fund our projects.
Click the link to the right ➡️ . Make sure you are logged into your Amazon account and start shopping. The tab at the top of your account will show how your purchases will help Evergreen Africa. Thank you so much for your support.
Evergreen Africa Charity
Watch a short video to see how our fundraising activities can make a difference to the people's lives in Sub-Saharan parts of Africa.
What do we do?
Evergreen Africa aims to help relieve poverty in three main developmental areas.
Health: Training health workers and providing medical facilities and equipment.
Education: Building and supporting schools as well as teaching and other staff.
Income-Generation: Helping local people to establish and maintain a source of income.
What about our funds? How do we make sure they're used as they should be and get to where they're needed?
Firstly, our Trustees have dictated that absolutely no less than 90%, and ideally no less than 92%, of funds must be spent on our charitable projects (regrettably, some admin costs are unavoidable – website hosting, bank charges to move funds to Africa, accountancy fees, stationery etc). That means that of every £10 donated, at least £9 goes to the projects.
In Africa we work with well-established local NGOs and experts who have developed a network of trusted local individuals built up over many years. These individuals ensure that funds are paid over to local contractors etc, only against previously agreed project plans, after inspection of the works or delivery of goods/services and on presentation of invoices. This means we can track every penny from leaving our bank account right through to the part it plays in delivering the project.
Thank you to our sponsors
Get Social with us on Facebook
Get Social with us on Instagram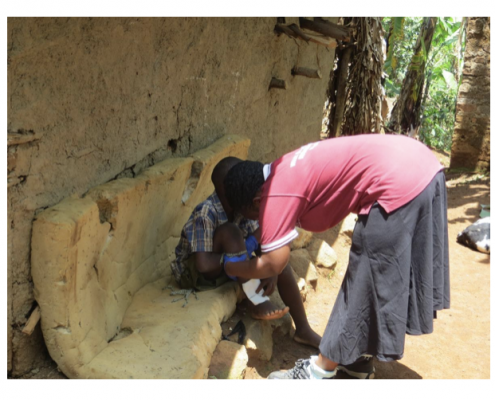 http://www.evergreenafrica.org/wp-content/uploads/2020/06/fundraise-evergreen-africa-charity.png
502
1994
admin
http://www.evergreenafrica.org/wp-content/uploads/2018/11/Evergreen-Header.png
admin
2020-06-09 14:16:09
2020-08-09 06:12:25
Community Healthcare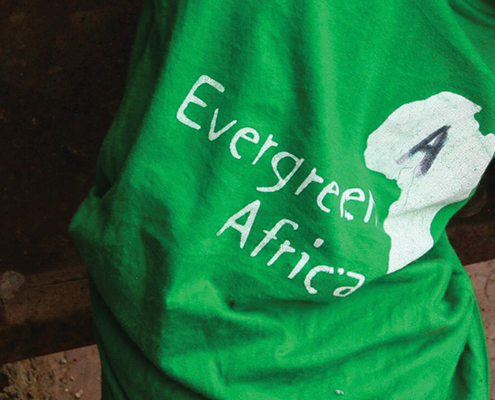 http://www.evergreenafrica.org/wp-content/uploads/2018/08/jenga-tshirt.png
400
600
admin
http://www.evergreenafrica.org/wp-content/uploads/2018/11/Evergreen-Header.png
admin
2020-05-31 08:02:43
2020-08-09 06:16:34
Programme updates
Get Social with us on Twitter